Digital Business Card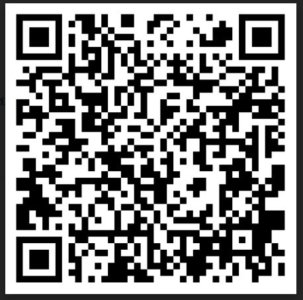 Yucaipa Real Estate
In the 5th century BC, Heraclitus said" The only thing that is constant is change"
As your Yucaipa Real Estate Agent, I am happy to offer new Real Estate tools to help both buyers and sellers. Here you can view current market information and customize your search for an accurate, up to date data delivery, directly from the MLS. As the information changes, you will be kept up to date.
This area is a great place to live! It has a rich heritage and a bright future. For more information, please give me a call or email me today. I would love the opportunity to earn your business and partner with you to achieve your real estate goals.
When it's time for a change, I'm here to help.
This site is intended to supply you with the most recent Real Estate market information for Loma Linda California Real Estate, Banning California Real Estate, Highland California Real Estate, Beaumont California Real Estate, Cherry Valley California Real Estate, Calimesa California Real Estate, Redlands California Real Estate, Yucaipa California Real Estate and the surrounding areas.
★ ★ ★ ★ ★
pitt penguin

To Whom It May Concern: Working with Maureen was a pleasure. From the beginning to the end of the selling process, she provided excellent service and advise. She has key contacts for pre-sale upgrades and great ideas for staging and marketing. She was able to anticipate our needs and was always responsive when we asked for assistance. Maureen is able to connect with people. Her outgoing, friendly demeanor, coupled with an exceptional knowledge of the Burlingame market and firm negotiating skills helped to make the sale of our house a success.
08/18/2017

Bought a Single Family home in 2017 in Yucaipa, CA.

★ ★ ★ ★ ★
eruthiadwen

Lauri is amazing. She sold our very difficult condo with an awful HOA who was uncooperative and made it look easy. She went above and beyond and went out of her way to make the process as smooth as possible for us. She is currently helping us find a home now. Highly recommend her 10/10.
11/07/2015

Sold a home in 2015 in Oak Glen, Yucaipa, CA 92399.

★ ★ ★ ★ ★
ellelanier777

Lauri is great! She really went above and beyond in finding the right home for our family. Lauri knows the Yucaipa, Redlands, and Beaumont areas extremely well (this is where we shopped around). Also the broker she recommended was just as awesome! We highly recommend Lauri Jones.
10/20/2015

Bought a Single Family home in 2015 in Yucaipa, CA.

★ ★ ★ ★ ★
ritarcote

If you hire somebody else , you are a fool. Lauri went above and beyond with every aspect of the sale. She oversaw everything from the cleaning of the house and yard, and court details, to extra services that were not expected. This was the most complicated probate sale, and she made it look so simple. Other real estate agents did not want the hassle, knowing how much work was involved. She saved me tons of money, and many many hours of my own time. Lauri kept her word and integrity through the whole process. She brought me multiple buyers even in a stagnant market. The house was sold within one month at asking price, no contingencies. It is unusual to find a real estate agent who is easy to work with and talk to.
12/04/2014

Sold a home in 2014.

★ ★ ★ ★ ★
simmskm

Laurie has been our agent since our first home 18 years ago. She is very competent and knowledgeable with the current listings. She has great informatiin with assistance programs from multiple resources. That infomation is so valuable when buying a home. She also has helped my children and mother in law with buying homes.
09/16/2014

Bought a home in 2014 in CA 92399.
Lauri Jones
REALTOR®
Cal BRE# 01152999
RE/MAX Advantage
DRE#
:
01152999
Address:
33733 Yucaipa Bl#11
Yucaipa, CA 92399